PT Pakuwon Jati Tbk – Instagram, Facebook & Linkedin
IGB Media has been given trust to be a part of social media management of PT Pakuwon Jati Tbk. The goal of this social media is to share information regarding the company's achievement and stocks' update and growth.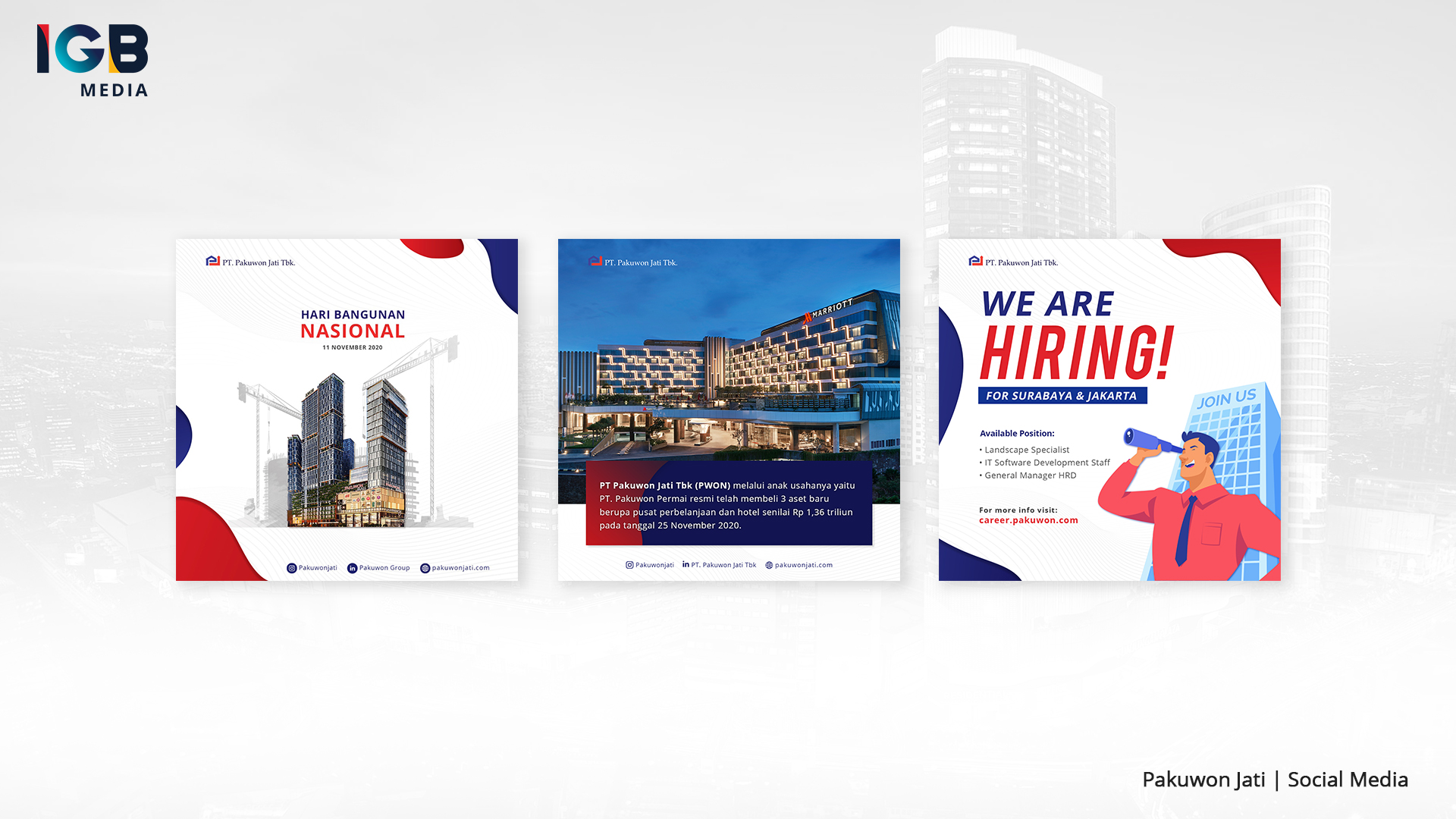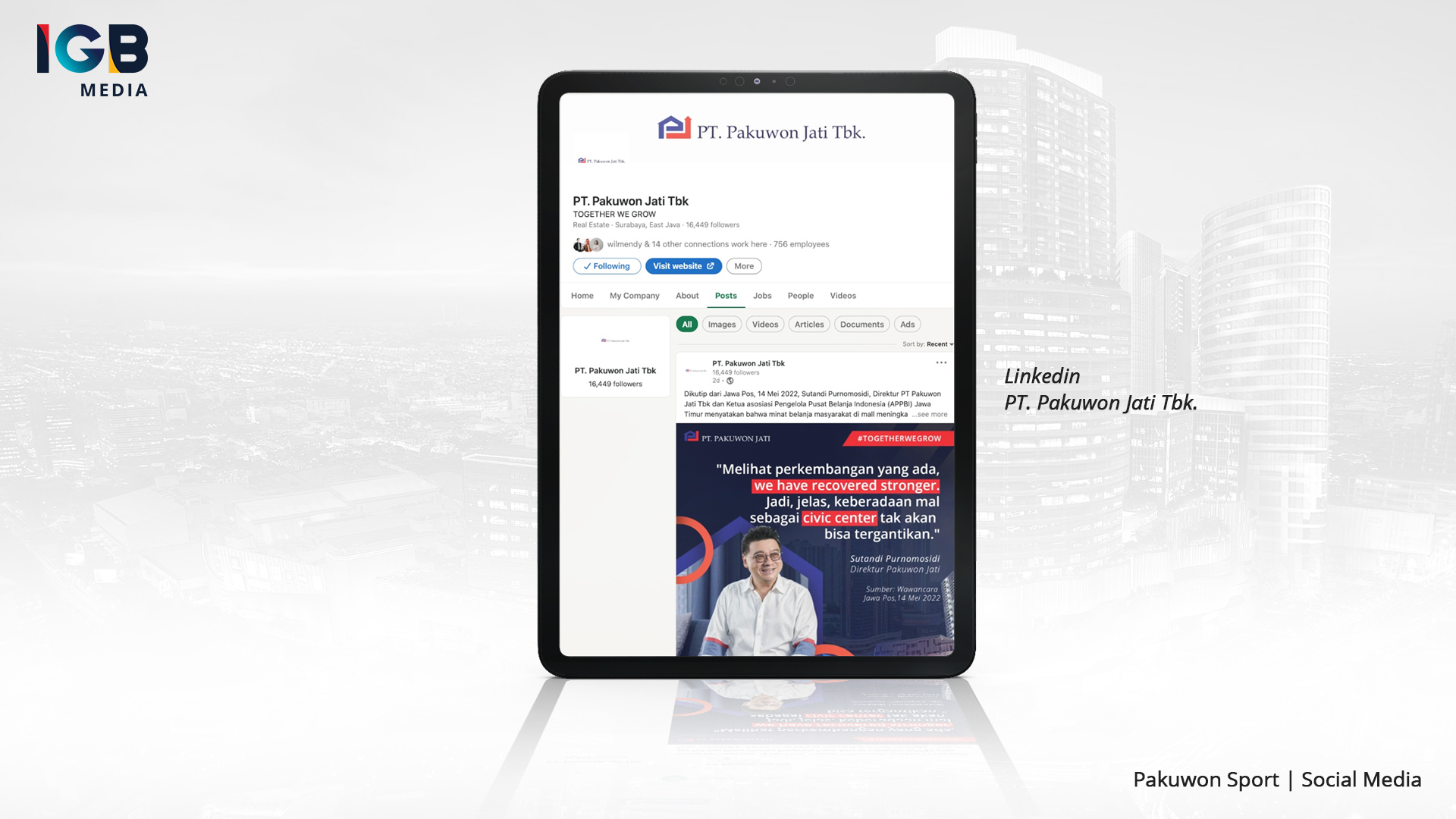 IGB Media team has been working with us since 2017 till now. I'm so happy to work with them, not only because they are very creative,
cooperative and professional, but they know what we really need.
IGB has designed 3 websites for us, our company profile video & book, and many more.
All of their works are created with excellent, elegant, and informative, so it makes people's lives easier to seek information about our properties.
IGB Media is a great partner that you can trust and rely on. I am personally happy to recommend them.
Mrs. Tina Liem
Senior Corporate Procurement, Pakuwon Group
"Satisfactory result with amazing photos and videos and excellent service."
Mrs. Evi Yolanda
Corporate Finance Manager, Pakuwon Group